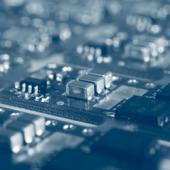 Electronic Modules- Electronic Modules
Customer specific cost optimized and miniaturized electronic subsystems
General Description
EM produces customer specific cost optimized and miniaturized electronic subsystems (electronic modules), for a diverse range of applications including, but not limited to:
Telecom modules
RFID modules
LCD modules
Optical modules
Avionic modules
From a product idea, EM together with the customer will design a solution using all available and applicable technologies. EM Microelectronic has long lasting experience in with specific, highly integrated assembly techniques of electronic components and LCD displays which include:
COB (Chip on Board)
COG (Chip on Glass)
COF (Chip on Flex)
Optical feature (light guide, laser shutter, etc).
EM takes care of the design of all components, the module integration, volume production, assembly and test.